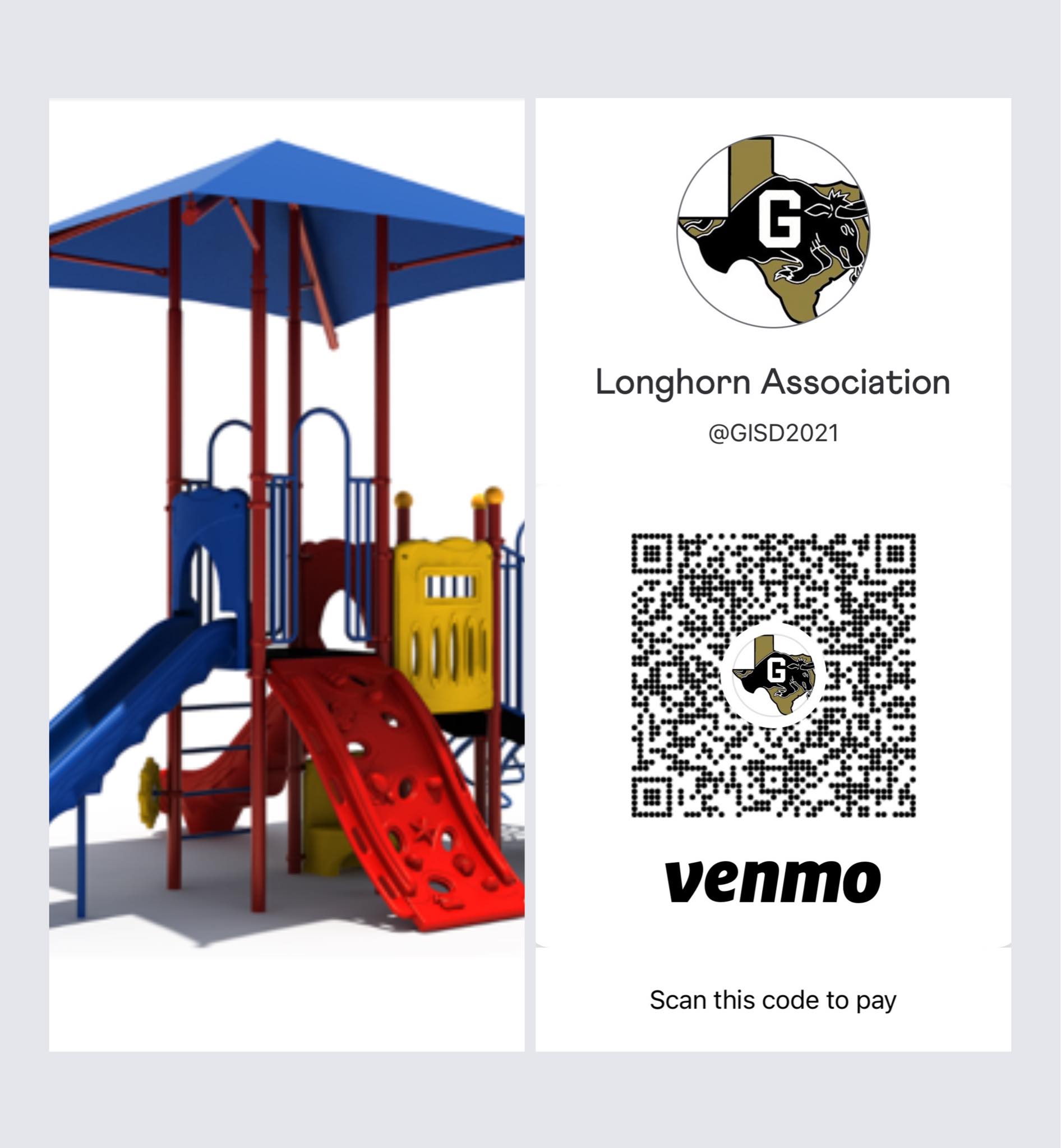 The Gordon Longhorn Association is looking for donations in order to purchase a new main playground set for the relocation of the Gordon school's playground due to the building of new facilities. The Gordon Longhorn Association (LA) will match every dollar (up to $15,000) donated. Also, Colt Midstream has agreed to match every dollar raised for the new playground equipment (up to $10,000). Scan the
The following was put on their social media page:
Dear Gordon Parents and Community Members,

As Gordon prepares to begin construction this fall for our new facility, we have been in the process of relocating the playground. While working to relocate the playground equipment, we have discovered some cracks and weak spots due to rusting.

We have decided we need to replace our big playground set for the safety of our kiddos. The LA is kicking off a fundraiser to help support our new playground.

We graciously ask that you pitch in and help make this happen as quickly as possible! Donations big and small are greatly appreciated!

Thanks for helping out our students!