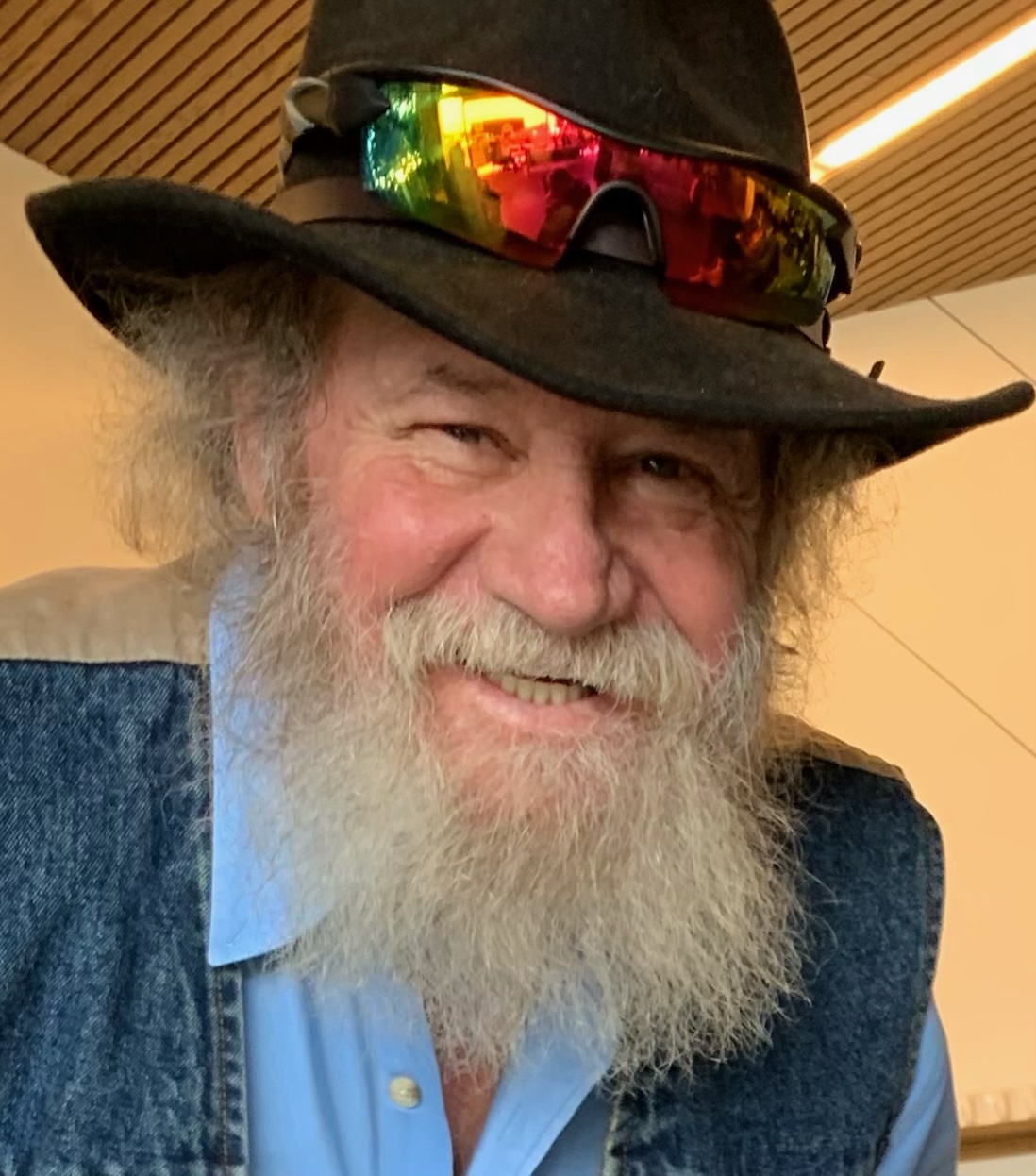 Bobby Dean Williamson, 71 years old, walked into the arms of Jesus on Tuesday, May 30, 2023, surrounded by his loving family. His service will be held at First Baptist Church, Eastland, on Sunday, June 4, 2023, at 3:00 p.m. Visitation will be from 2:00-3:00 p.m. at the church. Burial will be at Eastland Cemetery, with an escort of local motorcycle riders leading the way.
Bobby was born on January 25, 1952, in Abilene, Texas. He moved to Eastland in the first grade and graduated from Eastland High School in 1971. "Once a Maverick, always a Maverick" was his life-long motto. He attended Howard Payne University, but was drafted into the Marines during his first year. He served as a Marine Reservist from January 1972 until December 1977. Upon being Honorably Discharged from the Marines, he continued to live in Eastland. He worked for Victor Cornelius Menus, Inc. for several years. After leaving VC Menus, he went to work in the oilfield with his dad. Bobby loved the years they worked together until his dad's retirement. Bobby continued to work in the oilfield until he went into business for himself in 1985. He opened up Williamson Tire Center and enjoyed visiting with his many customers every day. He later returned to the oilfield as a pumper and remained in that position until 2012.
Bobby's two children, Dustin "Dusty" Dean and Deana Elaine, were the absolute joy of his life. The kids will cherish all the precious memories of the time he invested in their lives. His joy was doubly increased with the births of his two grandchildren, Ava Elaine and Dylan David. He couldn't wait to become Grampy! We are all thankful he was fortunate to spend his last months going to their ballgames, school play, and spending time with them. He definitely left his fun-loving and comical mark on them.
Bobby loved all kinds of sports. Since graduation, he and the other Eastland Mavericks always reminisced about all the high school football games and relived many exciting plays. Throughout his adult life, he enjoyed softball, volleyball, water-skiing, and many, many late-night games of racquetball with his dear friend and coach, Doug Dallas. As Dusty and Deana grew up, he coached both in all their pre-school and elementary school sports. And, as every kid that he coached will agree, he had different nicknames for every one of them! Bobby also worked numerous hours in the concession stand for basketball and baseball. He became quite the "chef" and enjoyed serving everyone his concoctions. After his kids were grown, he then used his time and love of serving to volunteer at the Majestic Theater. He worked the box office, took tickets at the door, and of course, worked the concession stand.
Bobby accepted Jesus Christ as his Lord and Savior in 1973 and joined First Baptist Church in Eastland. He served as a Sunday School teacher of 1st and 2nd grade students for 32 years. He adored every child that came through the classes and every child adored him. He also served as the custodian at the church for several years, working very late on many Saturday nights to make sure everything was ready for church on Sunday morning. He cooked breakfast for Men of Honor and Coach's Outreach for many years.
Bobby's favorite time of the year was Christmas. He loved celebrating the birth of Jesus, and also enjoyed "filling in" for Santa by going to different homes to surprise the children of several friends around town. Bobby possessed a true servant heart and would do anything to help anybody in need. He never wanted credit for it. He just wanted to make everybody's day better in any way he could. Whenever you saw him around town, he always had a big smile and hug for you.
Some of Bobby's happiest times were on one of his many Harley motorcycles with his cousin, Raymond Hamrick, and several other motorcycle buddies. They would take short rides on local backroads or take the long rides to New Mexico, Colorado, Montana, and even all the way to Sturgis, South Dakota. He would always say with the biggest grin, "It's all about the ride!"
Bobby was preceded in death by his parents, Malcom and Naida Williamson, and several aunts, uncles, and cousins.
Bobby is survived by his son and daughter-in-law, Dusty and Vera Williamson, and daughter, Deana Williamson; precious grandchildren, Ava Elaine and Dylan David; brother, Jim Williamson; sisters, Pam Smith, Cheryl Ervin and Patricia Carter; several nieces, nephews and cousins; and Sherry Williamson, the mother of his children and caregiver during his long-term illnesses.
Dr. Shawn Brewer will be officiating. Pallbearers will be: Ronny Williamson, Jerry Scott, Timmy Sharp, Gist Jentho, Grover Chenoweth, Ron McCleskey, Larry Mulholland, and Larry Smith. Honorary pallbearers will be: Malcom Lewis Williamson, Rocky Denard, Alan Chapman, Shannon Sharp, Bradley Collins, Doug Dallas, Rocky Maynard, Quenton D'auteuil, Clay Kellar, Everisto Jimenez, and Alex Jimenez. Edwards Funeral Home will be handling the viewing, service and burial.
In lieu of flowers, the family requests you make a donation to a Veteran's organization or children's ministry of your choice.