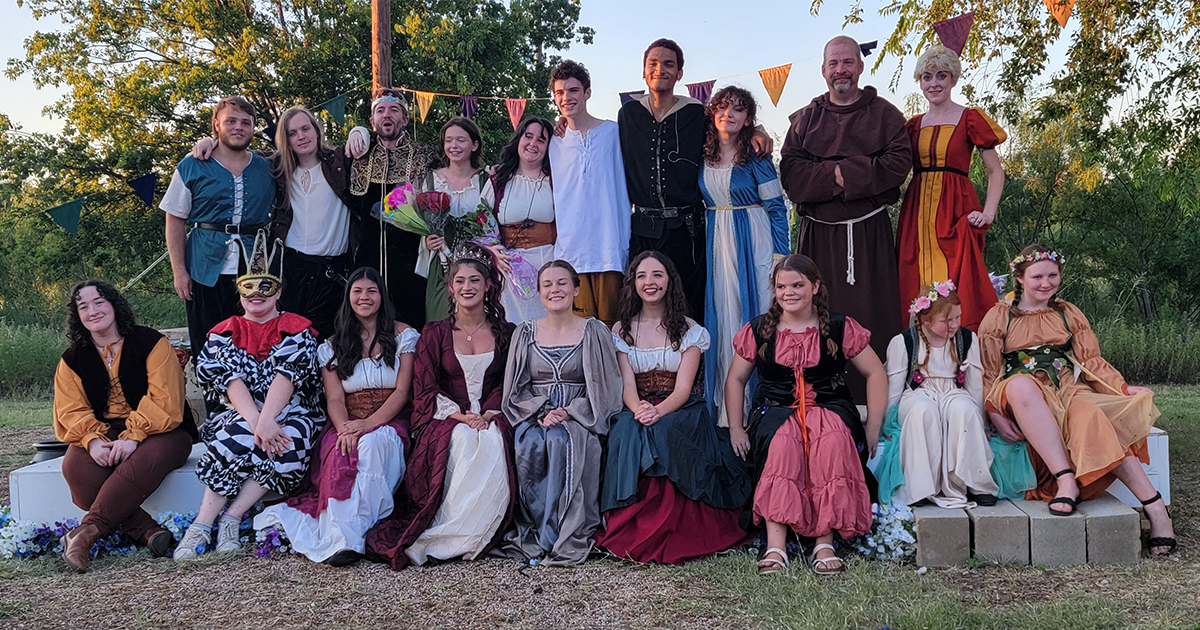 Bankhead Community Theatre held their debut performance, Shakespeare in the Park on July 21 & 22nd at the Cisco Hilton Memorial Park. The following video is of their Saturday evening performance. Actors took the stage less than a month after auditions were held.
The Bankhead Community Theatre was organized in May and hasn't wasted any time offering performance events and workshops. In June they held an audition workshop. A Youth Thespians Camp was held July 24 – 27th with a performance of Cinderella at the Lumber Yard Event Center held for the public on the 27th. That video will be offered on MicroplexNews in the next few days.
The next event at the Lyric will be a Battle of the Bands on September 16th. The deadline for bands to sign up is August 31st. More information is available at LyricArtCenter.org
Following the success of Shakespeare in the Park, a Fall Show is now being planned and Bankhead Community Theatre is looking for those interested in helping with the non-acting elements of theatre: technical, costumes, and props. If interested, email them at bankheadcommunitytheatre@gmail.com or message them on their Facebook Page.
Follow Lyric Art Center and Bankhead Community Theatre on Facebook for all their upcoming event information.
If you are interested in community theater, drop by one of the Bankhead Community Theatre weekly meetings held on Mondays at 6 pm at the Lyric Arts Center, 107 S. Lamar St., Eastland.