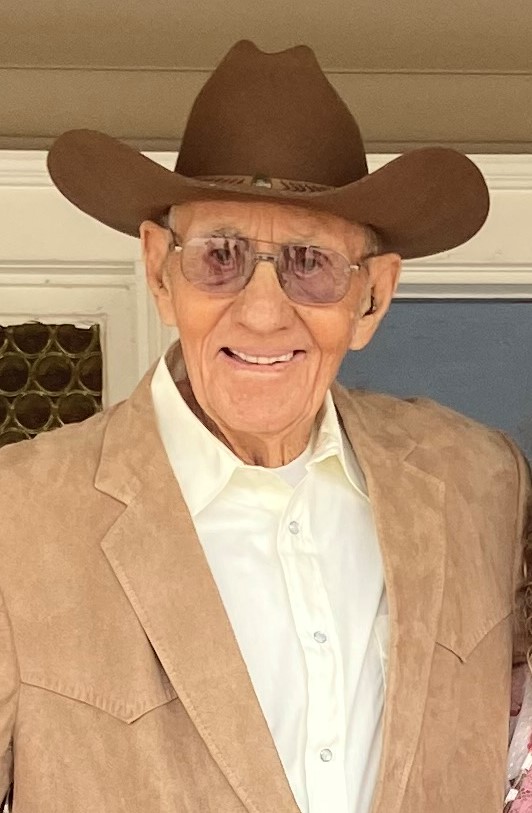 RANGER – Elbert Ray Holder, 90, of Ranger, Texas passed away Tuesday, January 10, 2023 surrounded by his family. All services will be held Monday, January 16th at Edwards Funeral Home in Ranger. A visitation will begin at 10:00 AM, funeral service at 11:00 AM, and a military graveside at Evergreen Cemetery in Ranger.
Elbert was born June 12, 1932 in Ranger to Barney and Ora Holder with one sibling Marie Lacy. Survivors include his sister, Marie Lacy; a very close cousin, Donald Holder; daughter, Sandy Fritz (Todd) of Austin. Grandchildren are Brandy and Chet Konansky Thrall, Nichole Arzola (Albert) of Taylor, James Jr. Holder, Jane Gilpatrick (Greg), Jordan Fritz of Smithville, Austin Fritz of Austin. Great Grandchildren include, Dylan (Skyler), Dalton and Dakota Konarsky, Zach, Ashlyn, Alex, Jace and Jax Arzola, Gavin and Skye Holder and Sage Gilpatrick. Great Great Granddaughters are Jessie and Henslee Konarsky.
Elbert is proceeded in death by his parents Barney and Ora Holder; his sons, Mike and James Holder and his wife Betty Holder.
Elbert worked for Weaver Trucking from 1947-1952 then joined the military in 1952 until his Honorable Discharge on November 30, 1960. In this time, he married Georgia Holder and had two sons, Mike and James Holder. In 1967 Elbert married Betty holder. Betty had three daughters when they met, Sandy, Susie and Janie.
Elbert was a truck driver for many years. Worked for the City of Ranger and Eastland County running heavy equipment. He loved his family, ranch, farmed peanuts, raised many cattle and had a love for horses. He was a "jack of all trades" and loved his family tremendously.
The family would like to give a huge thanks to Vickie Histed who cared for Elbert for many years and Charlene Wilson.