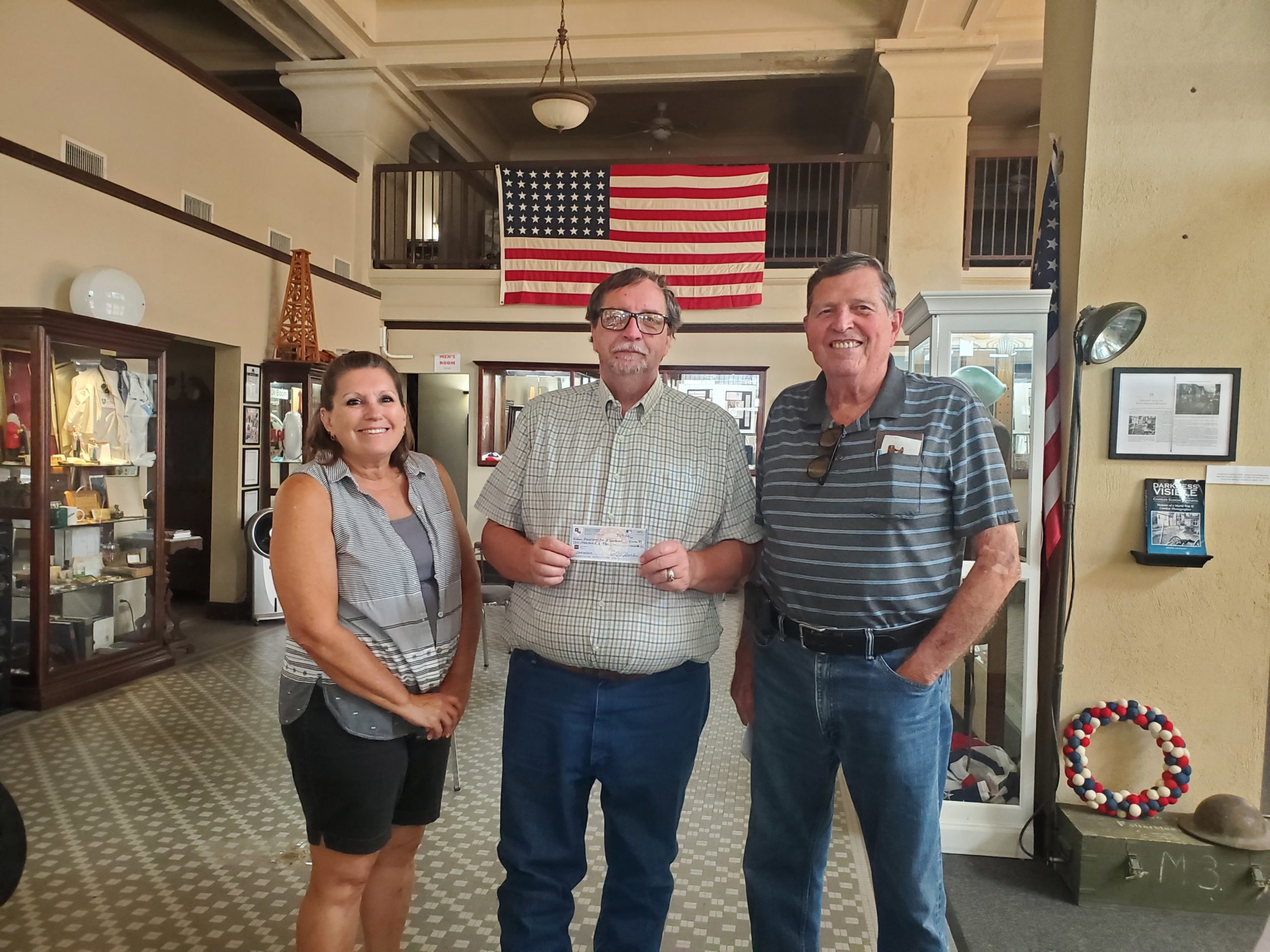 The Eastland County Museum recently received a $2,000 donation from the Til & May Harbin descendants. Mr. Kenneth Harbin presented the check to Museum board members Patricia Hatton and Terry Simmons.
"We are extremely honored the Harbin family contacted us about this donation," said Mrs. Hatton, "and the Harbins, having deep Eastland and Eastland County ties, makes it even more special to us. We cannot thank them enough for being so generous."
Mr. Harbin, and his daughter plan to be back for RipFest and the Biggest, Bestest Beans & Cornbread fundraiser at the Museum on October 7.