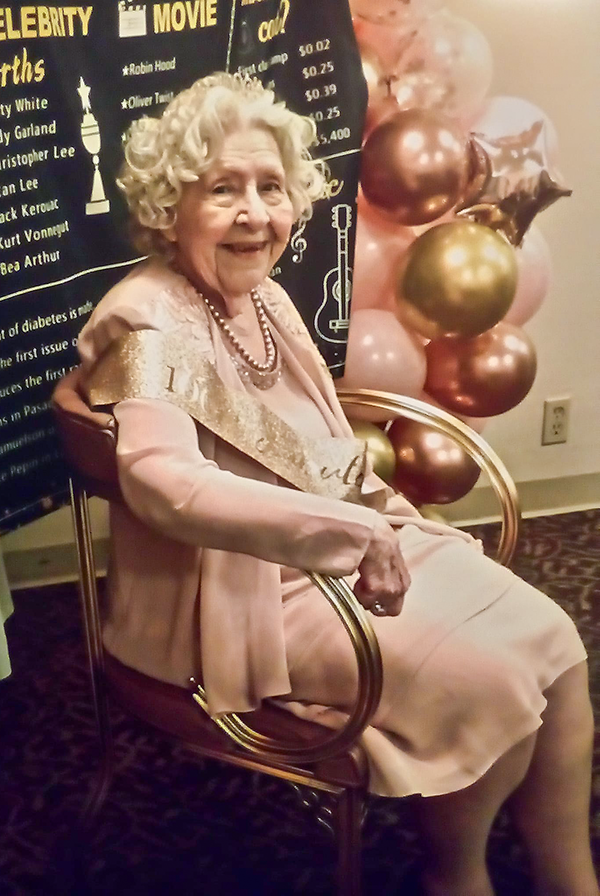 Dorothy Helen Mathena Elrod passed away peacefully at home at the age of 101 on August 27, 2023.
She was preceded in death by her parents Victor and Trudy Baker Mathena, husband Ross Elrod and sister Doris.
She is survived by her sons, Thomas Ross Elrod, Jr., Anthony David Elrod, her foster son, Eric Chapa, 4 Grandchildren, and 1 Great Grandchild.
Born in Ranger, Texas, she spent her childhood in Ranger and got to know many people while helping at her mother's flower shop. After attending Baylor University, Mrs. Elrod taught at Edinburg High School for over 40 years and spent summers and holidays in Ranger with family. She loved getting to know her students and was proud to have touched the lives of so many. Picking her granddaughters up from school and taking them to McDonald's were some of her most cherished memories. After retiring, she participated in Class Reunions for many years and looked forward to seeing and talking to her former students and has stayed in touch with many. As an avid historian, she participated in the Ranger Historical Society, helped with genealogy searches, enjoyed antiques and telling stories about the people and events from her life. She frequently enjoyed shopping on the Television Shopping Channels and was still on Facebook until her health began to decline. When asked about the 'secret' to her long and healthy life, she always replied that her earliest memories were of being in Church and that she always trusted her faith to guide her.
Graveside Service will be held 10:00 AM Saturday, September 2nd at Evergreen Cemetery, under the direction of Edwards Funeral Home.