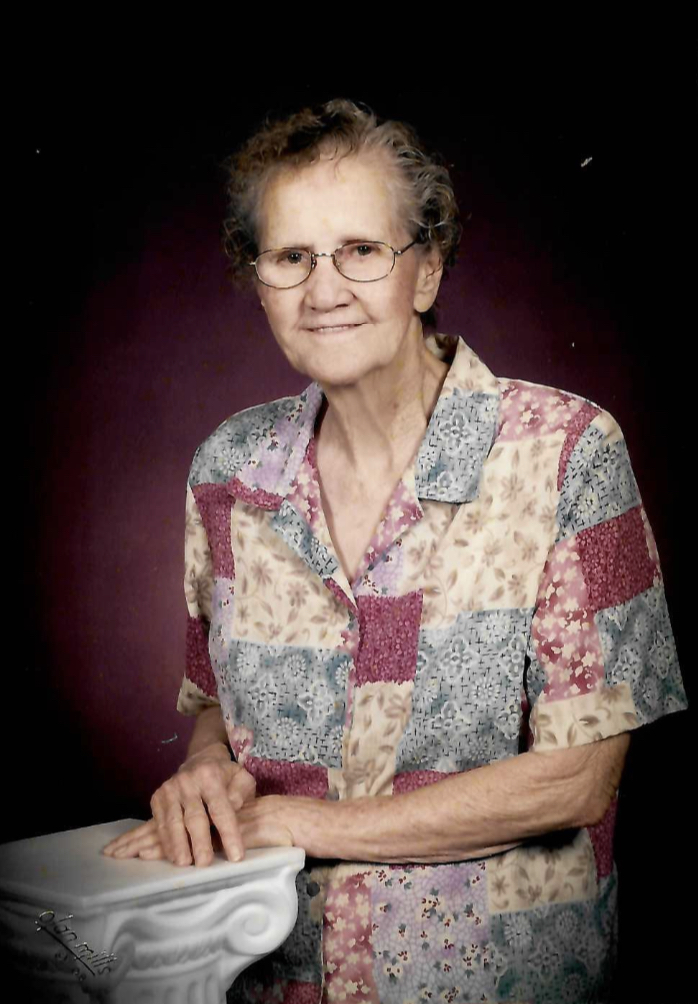 Lillie Venita (Brisco) Winkler went to join her late husband Robert (Bob) Winkler in heaven on January 17, 2023 with family at her side. Lillie was born June 24, 1927 in Chalk, Cottle County, Texas. She married Bob in Roswell, NM on December 17, 1945.
The first few years of their married lives they lived and worked on ranches in far south west Texas and New Mexico. They moved to Chavez County New Mexico in 1956 and resided in and around Roswell and Dexter, NM until they moved to Eastland County Texas in 1999.
Lillie spent most of her life as a baker in several kitchens and schools. She was known best for her sweet bread rolls, pecan pies and homemade donuts. She touched many lives with her love and compassion. She was a wonderful wife, mother and grandmother.
She was proceeded in her death by her husband Bob Winkler, seven brothers, one son-in-law, one daughter-in-law, two grandsons and one great-great grandson.
She is survived by one sister-in-law, Leona Winkler of Roswell, NM, son Jess Winkler of Roswell, NM, daughter Linda Cummings of Mineola, TX, son Andy Winkler and wife Becky of Shawnee, OK, son Fred Winkler and wife Janet of Eastland, TX, son Joe and wife Becky of Ft Worth, TX, twelve grandchildren, thirty-one great grandchildren and 25 great-great grandchildren along with numerous nephews, nieces, cousins, and friends. Memorial donations in Lillie's name can be made to Eastland County Food Pantry.