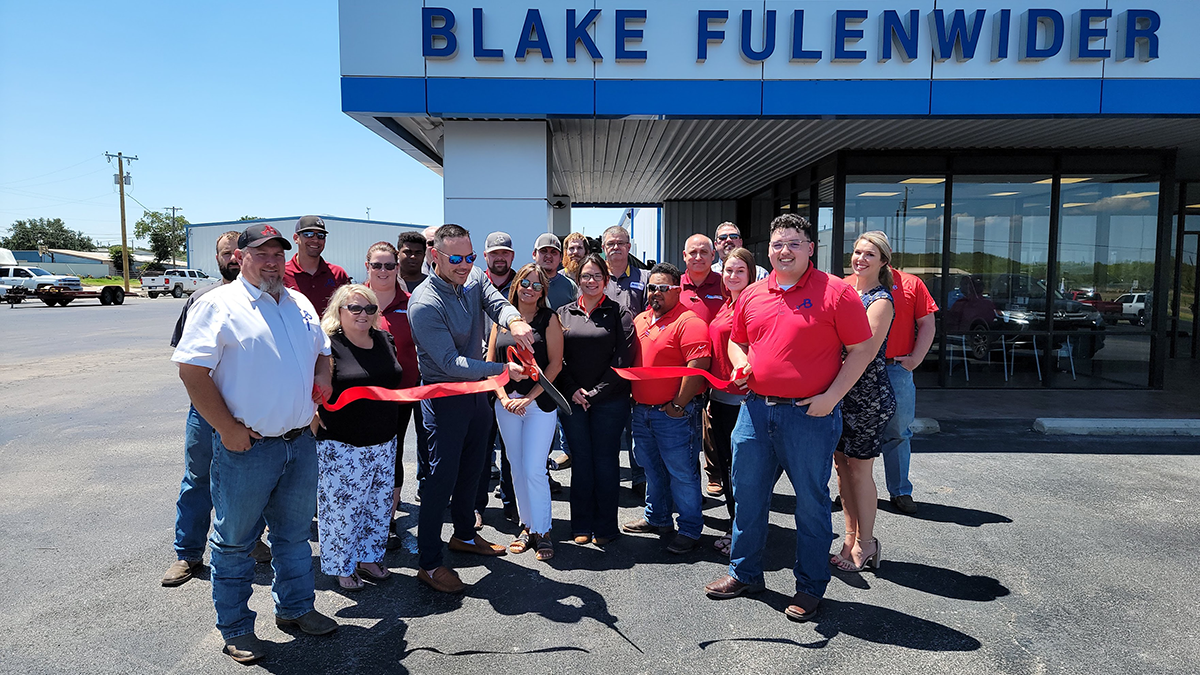 We would like to thank the City of Eastland for their cooperation with the completion of our new
addition to our service department. Blake Fulenwider Chevrolet Buick GMC is excited about the
economic future that this new shop will bring our community. The fully operational shop will bring new
jobs to our community and more revenue that will generate tax dollars. Being involved in the
community of Eastland has and will always be an integral part of our business here at Blake Fulenwider
Chevrolet Buick GMC.
We would also like to extend our gratitude to the Eastland Chamber of Commerce and MicroplexNews
for coming out to our ribbon-cutting ceremony. If any community members are interested in touring
our new facility, feel free to stop by.
Blake Fulenwider Chevy Buick GMC is located at 1245 E Main in Eastland. Stop by, or give them a call at (866) 233-8549. Shop or set up a service appointment online at Blake Fulenwider Chevy Buick GMC: New & Used Car Dealer