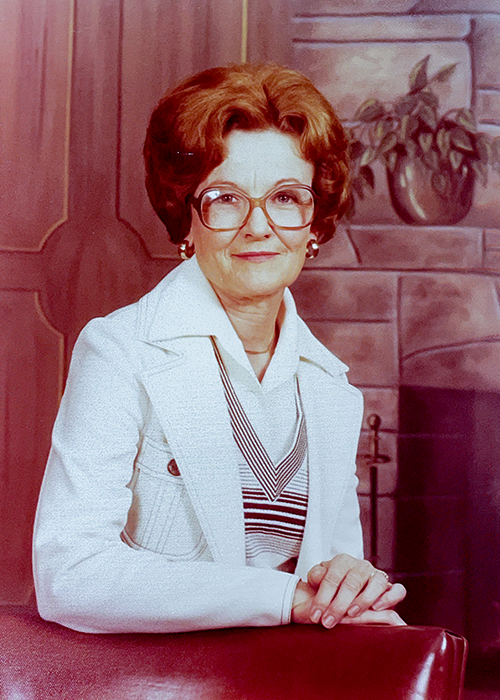 Audrey Faye Rose, (affectionately known as Tootsie) born on April 12, 1923, passed away on August 18, 2023. Services will be held at 10:00 AM Wednesday, August 23rd at First Baptist Church Ranger, burial to follow at Merriman Cemetery. A visitation will be held Tuesday, August 22nd at Edwards Funeral Home Ranger.
She was a graduate of Ranger High School and married Charlie Claud Rose in 1939. Audrey was a devoted mother to her daughter Charlotte Faye and son Jimmy Charles. Her work history included roles at Piggly Wiggly, Porky Pig drive-in, Ratliff Feed Store, Rexall Drug Store's soda fountain, and First State Bank, where she worked for 38 years. Audrey was a member of 2nd Baptist Church, serving as treasurer/secretary for many years. She enjoyed gardening, baking, quilting, painting, and even participated in bowling on a women's team, competing in state tournaments.
Audrey Faye Rose is preceded in death by her husband of 60 years, Charlie Rose, and her son who passed away at 18 months old. She is survived by her brother Ronald Bush, her daughter Charlotte and husband Byrl Sirmon, granddaughter Christi McKelvey and husband David, granddaughter Kim Zeiler and husband Frank, along with great-grandchildren Nate, Megan, Steven, and Derrick.
Her legacy will be remembered by all who knew her. Online condolences can be left for the family at www.edwards-funeral-homes.com.