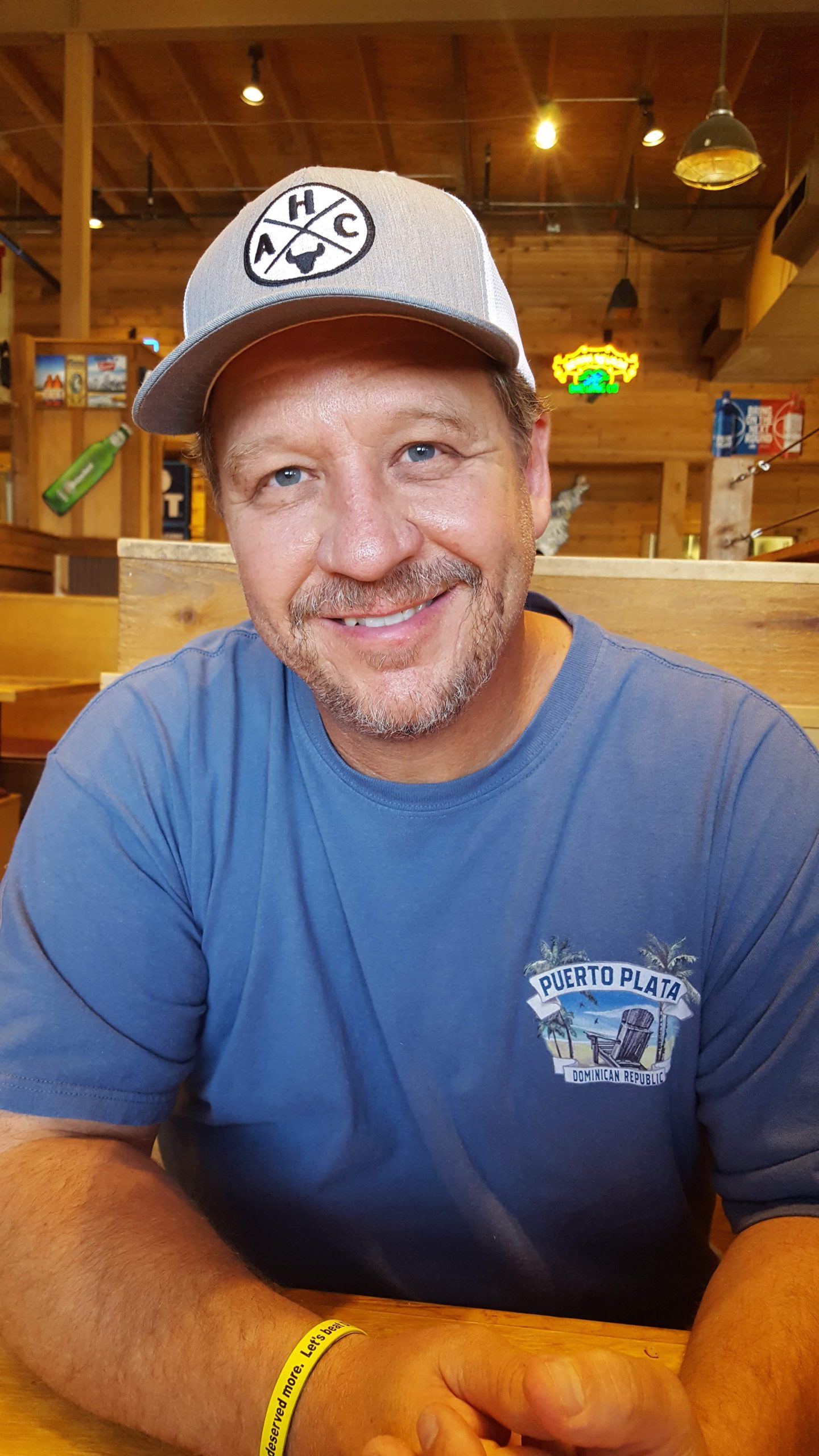 On Monday, May 30, 2022, Roy Keith Scrivner passed from this life too soon. Dude was the name he preferred, and Dude was how he was known.
Originally from Haltom City, Texas, Dude made his home in Strawn, Texas, at the Dude Ranch with the love of his life and wife of 32 years, Jana Jackson Scrivner. There they raised a plethora of animals and led an enormously full life.
The community of Strawn has been touched by the energy and love they gave selflessly through their involvement together. Dude never met a stranger, and once you were enveloped into his life, you were family. Therefore, it is difficult to differentiate who is actually family and who are friends of Dude because he loved everyone, and everyone loved him.
Passionate is a good word to describe anything that Dude did: hunting, fishing, playing poker, hanging out with his friends and family, his animals, Underwear Sunday, President Trump, telling stories, making memories and ketchup…if you know, you know.
One of his best buddies said it well, "Dude was a professional memory maker." Everything he did, he put his whole heart into. Dude loved taking people hunting. He enjoyed doing anything that involved a kid making memories, especially involving the outdoors. And he loved helping anyone who could be benefitted from whatever he had, material or time. Dude went over and beyond to "make it happen" when an opportunity to help was in front of him. He loved sharing life and time with people. Dude was often described as being "larger than life".
Dude was always good for a story and always up for hearing one. Often he would say, "Tell me a story" or "I've got a good one for ya". He made an impact with his personality that you couldn't forget. "Whatsup?" he'd holler on the go with a nod and a huge grin. Always on the move and ready for the next "thing" Dude loved experiences, excitement, energy. He loved life and he lived every moment to the fullest. With so many stories and memories that Dude produced with his life, there is a legacy that will never end. Dude strived to make a difference in everything he did and with everyone he did anything with: Jana, family and his open ended list of friends.
Preceded in death by his parents Sam and Maxine Scrivner of Haltom City, he is lovingly survived by the absolute love of his life Jana, brother Mike Scrivner and wife Gay, sisters Lisa Merrill and Judy Turner with husband Bobby, beloved inlaws Glenn and JoAnn Jackson, an extended family of many brothers and sisters-in-law, eight nieces and nephews: Justin, Jill, Michael, Mindy, Josh, Jennifer, Emily, Joey, Hanna, James, Jason and Ben, eleven great-nieces and nephews: Hailey, Hope, Brody, Hoss, Heidi, Brenna, Abel, Macie, Wyatt, Walker, Addie and a large community of friends who have become family to Dude and Jana.
A service to celebrate Dude's life will be held at 3:00 in the afternoon on Saturday the 4th of June, 2022. Mike Edmonson will officiate in the new gymnasium of Strawn School located at 224 Walnut Street in Strawn, Texas.
Dude was hugely impacted by the vivacious Paige and the amazing time he was able to enjoy with her. Jana asks that contributions for condolences to Paige's PB&J Spreading Love would be considered in lieu of flowers. Information can be found at pbjspreadinglove.org.