This Holiday Season the Eastland Police Department is out performing extra patrols to make sure everyone is safe getting around this time of year. Pay attention to road conditions and be cautious while traveling. Drive Sober No Regrets.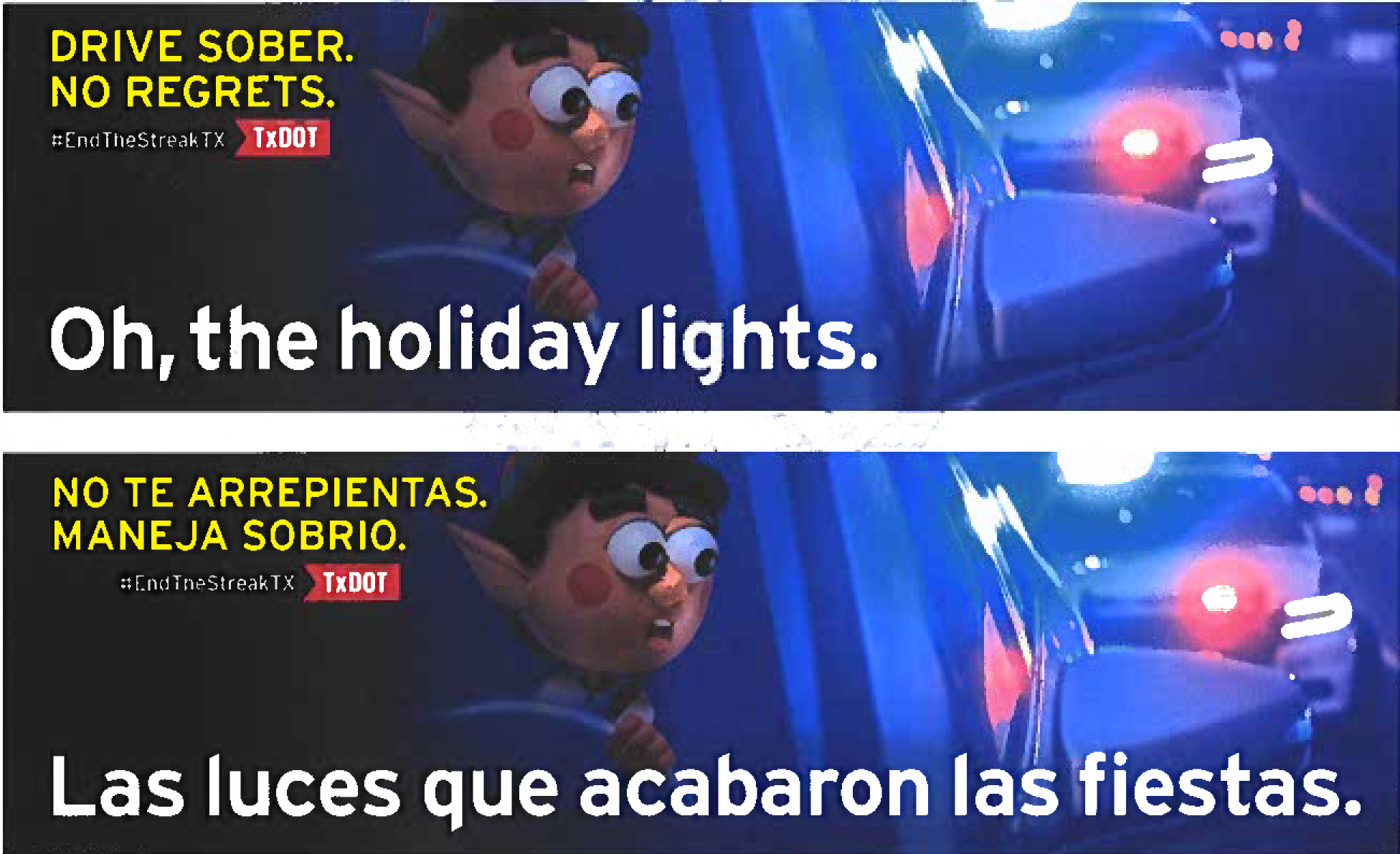 ---
---
OFFICERS ARE OUT IN FULL FORCE THIS HOLIDAY SEASON—ALWAYS FIND A SOBER RIDE.
Here's the Law
In Texas, a person is legally intoxicated and may be arrested and charged with DWI with a .08 BAC (blood or breath alcohol concentration). However, a person is also intoxicated if impaired due to alcohol or other drugs regardless of BAC. Drivers and passengers can be fined up to $500 for having an open alcohol container in a vehicle.
Penalties for First DWI Offense
Up to a $2,000 fine
72 hours to 6 months in jail
Loss of a driver's license for up to a year
PENALTIES INCREASE WITH EACH DWI CONVICTION.
How to Avoid a DWI
Designate a sober driver before you start drinking.
Use a rideshare service or call a sober friend or family member for a safe ride home.
Spend the night where you are.
NEVER GET BEHIND THE WHEEL IF YOU'VE BEEN DRINKING.
DWI with a Child Passenger
You will be charged with child endangerment if you're driving drunk with a child under 15 years old.
You will be additionally fined up to $10,000.
You could be put in jail for up to 2 years.
You will lose your driver's license for another 180 days.