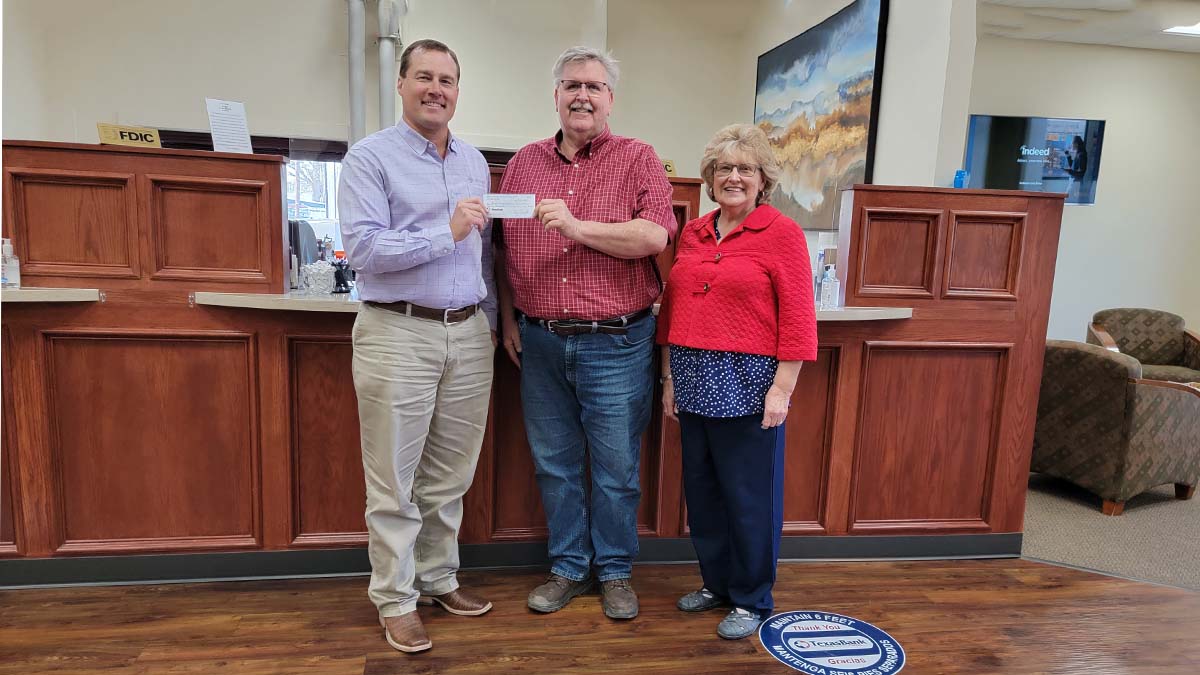 TexasBank recently announced that $100,000 has been donated to area fire relief efforts through the James and Dorothy Doss Foundation. Of that amount, $50,000 is being given to the Texas Big Country Red Cross Home Fire Relief Fund with the remaining $50,000 being distributed among Volunteer Fire Departments in Brown, Comanche, Eastland, Erath, and Parker Counties.
The portion of the donation going to the fire departments in Eastland County will total $20,000.
Pictured above at the TexasBank branch in Eastland is TexasBank East Region President, L.V. Coffee presenting the donation to Eastland Community Foundation Director, Mark Pipkin.
The Dorothy Doss Foundation requires donations to be made to 501c nonprofits and not all the fire departments in the county have that designation. Therefore the funds will pass through the Eastland Community Foundation which will then distribute the donations to the fire departments.
The Eastland Community Foundation partnered with the Community Foundation of Abilene to establish the Eastland County Fire Relief Fund.