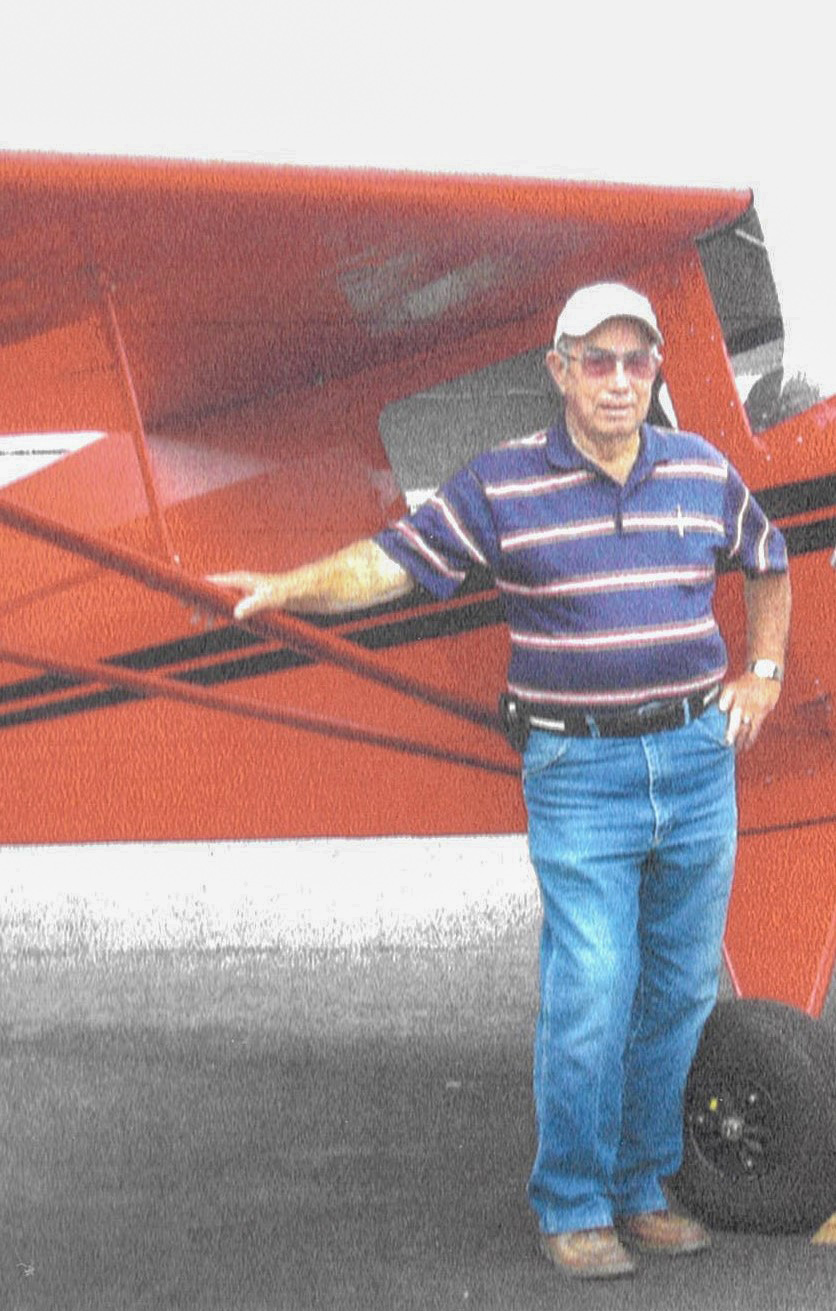 Benny Carol Brock, 86 of Strawn, passed away Tuesday November 1, 2022 in Strawn.  Services will be held at 11 a.m. Saturday, Nov. 5th at the First Baptist Church in Strawn with Michael Orsini and Eric Nowak officiating.  Burial will follow in the Mt. Marion Cemetery.  Visitation will be Friday, Nov. 4th 5~7 p.m. at Edwards Funeral Home in Strawn.
Benny was born November 6, 1935 in Olney, Tx to Jacob Melvin Brock and Lalage Lucille Goldsmith. He entered the Army on August 27, 1958 in Abilene, Tx and was honorably discharged on August 9, 1960 in Ft. Dix, NJ
He married Helen Marie Rickett on June 15, 1963 in Olney, Tx. He was a member of the First Baptist Church in Strawn, and a member of the Masonic Lodge. He was a charter member of Experimental Aircraft Association #956 where he enjoyed a life-long passion for aviation.
He was preceded in death by his wife, Helen Marie; mom, Lalage Lucille Halliburton and dad, Jacob Melvin Brock; stepmom, Arlie Brock; and brother, Jacob Dewayne (Buster) Brock.
Survivors include 2 daughters, Carol Pollock and husband Jim of Strawn, and Sonja Marie Mendel and husband Matt of Sharpsburg, GA; a brother, Charles Halliburton and wife Joy of Wichita Falls; 2 sisters, Rosala Parks and Melva Hofacket both of Olney; 5 grandchildren, Cidney Alexander and husband Creed, Cori Rhyne and husband Dyllan, Jamisan Pollock, Mikayla Mendel, and Rebekah Mendel; and 4 great-grandchildren, Arden, Walker, and Clayra Rhyne, and Baby Alexander.
Online condolences may be left for the family at:  www.edwards-funeral-homes.com.