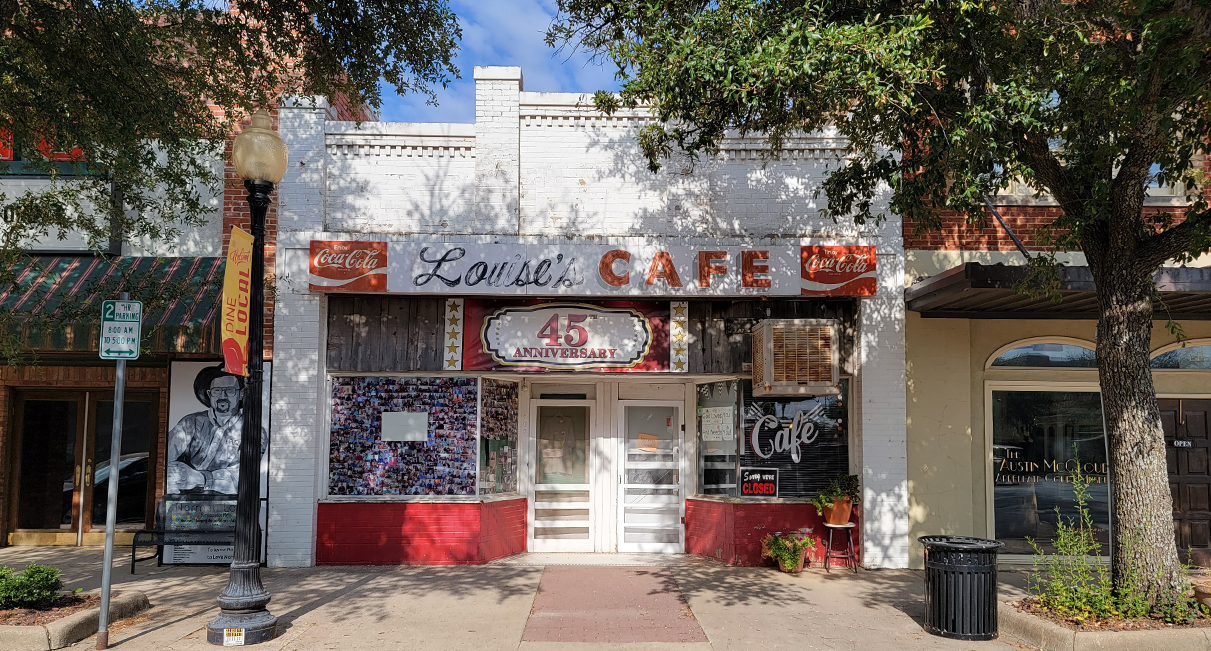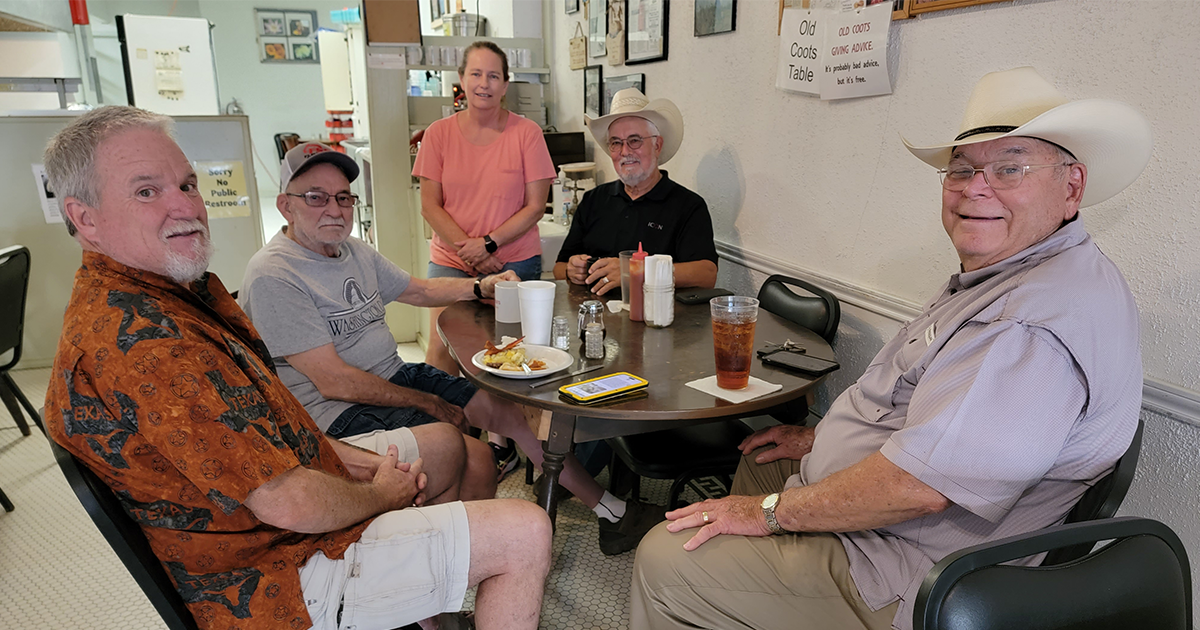 There's been a gathering of coffee drinkers, solving the world's problems around an oval table at a little cafe in downtown Eastland for the past 46 years. A sign hangs above the table reserving it as the "Old Coots Table". The faces of those Old Coots have changed through the years, but the good-natured jabs and the loyalty to the cafe have remained the same. It's a spot highly recommended for those eggs over easy, biscuits with gravy, a juicy hamburger, chicken strips, or, my favorite…a ham & cheese club sandwich. It's a small place with few places to sit, but that's always been part of its charm. The sound of the screen door slamming behind you as you enter will just be a memory after Thursday because that's when owner, Diana Ahrlett will be closing Louise's Cafe for good.
For the past few weeks, there has been a handwritten "Sorry I'm Closed" sign stuck to the front door and the regular "Sorry We're Closed" sign sitting in the front window. If you didn't know better, you would have thought she was already closed. But the Old Coots knew better and in spite of the closed signs, they have still been gathering at the cafe each morning.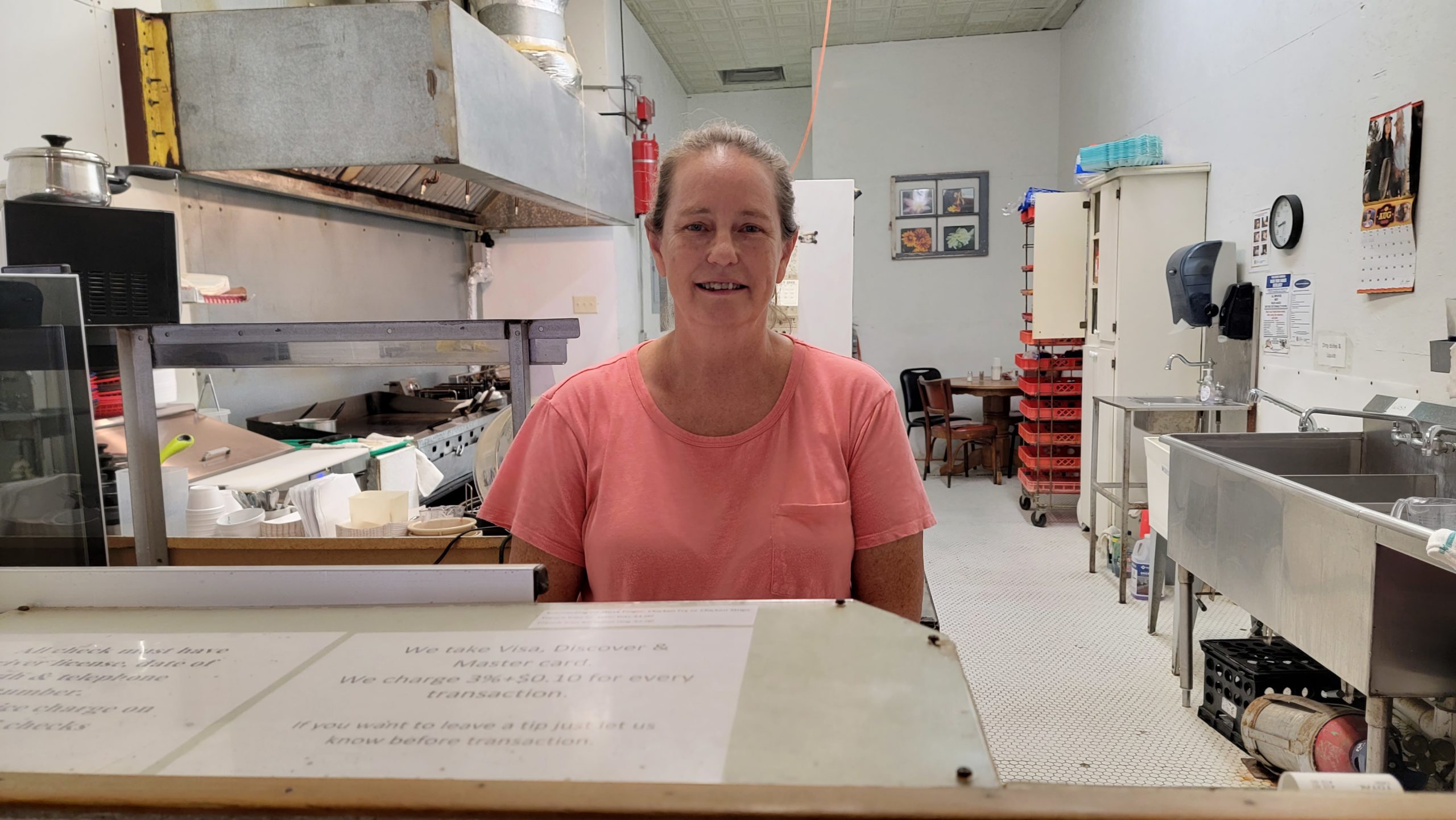 Diana was selling the place and had lost her help. It was impossible to tend to the customers and do the cooking by herself, so she opted to be closed to the public… sort of. If you ignored the closed signs, as many have been doing, or got wind that she was still cooking as long as her supplies held out, you were probably one of the lucky ones who were able to grab one more meal at Louise's. I got word that she was still in there cooking behind the closed signs, so I've been dropping by for my regular sausage and biscuit in the mornings and that ham and cheese club I love at lunch. I walked in one day last week to see the place full. I jokingly told her "Imagine how many customers you would have if you were open!" She said it's been that way most days.
"Everyone has been so nice and patient," she told me, sounding a bit surprised. I could see that it really bothered her to not be able to serve them as fast as she usually did when she had an employee to help. On the customer's side of things, we were just happy she was willing to cook for us in spite of her lack of help.
Louise's Cafe was opened in June of 1977 by Louise Carter. It was first named The Food Factory. Louise changed the name to Louise's Cafe two years later. Her daughters, Diana & Teresa grew up helping at the cafe. Diana, however, was the one who stepped into her mother's shoes and eventually took over ownership. Diana often had "take your daughter to work day" at the cafe when her daughter was a baby, sometimes carrying her in a backpack while she cooked. The regular customers were always willing to take their turn at "babysitting". Diana met her husband, David, at the cafe. Her life has been cooking, and serving her customers in that same location most of her life.
The building is divided into two sides, with the cafe occupying only one side. The side not used has front windows covered in photos of years of customers and employees. Some of those customers came in as children and now bring in their own children for a meal. Some of those smiling customers in the photos have passed on. The one thing they all have in common is the feeling of family that comes from being one of Louise's loyal customers.
A slew of mom-and-pop-style restaurants have opened in Eastland through the years and then, for whatever reason, closed their doors. Other than the Dairy Queen franchise, Louise's has been the longest-running restaurant in Eastland. On higher praise, it is the oldest, independent, locally-owned restaurant in Eastland. There's no drive-thru, the cafe is only open for breakfast and lunch on weekdays, and there's nothing fancy. The consistency of delicious food, regular hours, and good prices, might be the winning combination. But I really think it's more about Diana's attitude. Her smile greeting you at the counter and her goodbye greetings as you leave; her love of her customers. And then there's always that quaint slam of the screen door that can bring back memories that make you smile.
Diana and the "Old Coots" will be gathering for one last time on Monday morning, August 28th at 9 a.m. Any of her customers are invited to come by and wish Diana well as she ventures into the world of retirement.
Best wishes, Diana!