A 'Style Show' took place in the fellowship hall of the First Baptist Church in Gordon last Saturday to raise funds for the soon-to-open, Gordon Community  Library & Museum.   Fashion models for the style show wore their favorite ensembles, including some designer outfits, that were purchased from the Twice Blessed Shop in downtown Gordon.  The Twice Blessed Shop is a second-hand store that is run by volunteers from area churches and organizations.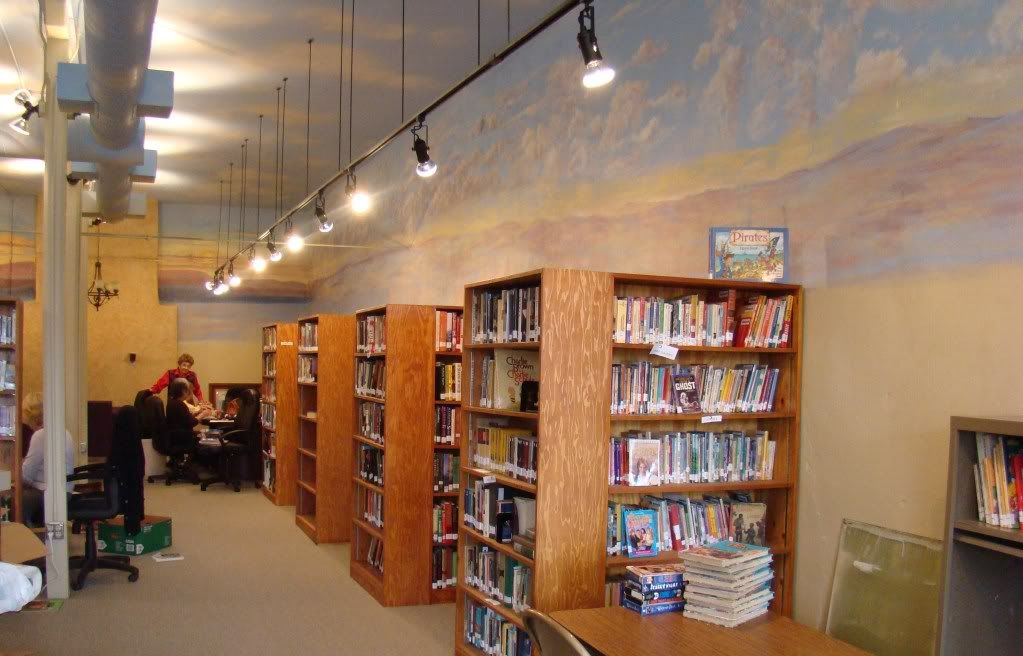 The event raised nearly $900 which will go towards purchasing children's books for the library.  Door prizes were donated by area businesses and the Harmony Hearts offered some beautiful musical entertainment.   After the style show and entertainment, visitors were allowed to take a tour of the library.   Board members for the Gordon Community Library & Museum are Lilly Petty – President,  Betty Allison – Vice President,  Bill Hopkins – Treasurer, Victoria Low – Secretary,  Shaye Trigg, Tavia Tiblets, Joel Taylor, Max Wheeler and Jana Morton.   7-R donated cabinets that are being used in the library and Gordon ISD loaned furniture they were not using and donated shelves.
The Gordon Community Library and Museum has a cozy and inviting atmosphere with it's high-backed chairs by the fireplace, perfect lighting,  and Bonnie Dickson's ceiling mural covering the entire ceiling and down the tops of the walls.    There will be a children's area with plans for reading programs, computers and internet will be available, as well as a conference table for small group meetings.   Area artists will have a place to display their artwork  and  Gordon will have a place to exhibit historical and cultural artifacts native to the area.   The rock building, in which the library is housed, has a lot of local history as it is said to be the oldest structure in Gordon.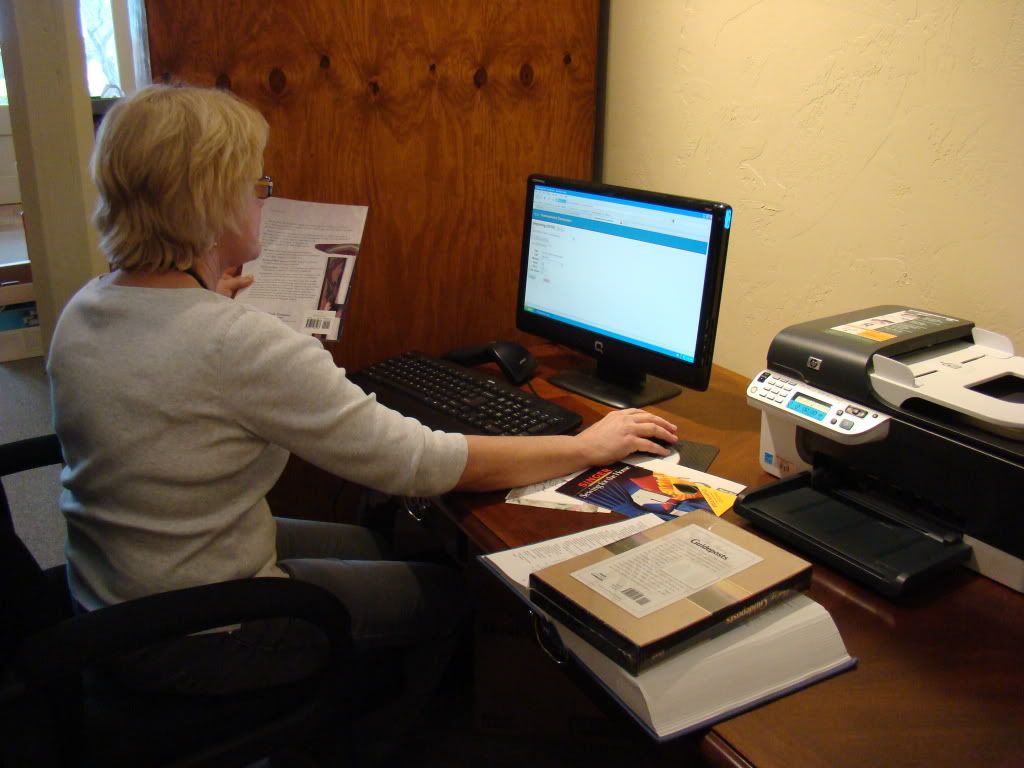 Books are being cataloged and organized on the shelves as they ready for the February 1 opening.   The Gordon Community Library & Museum accepts donations which are tax-deductible and they are looking for volunteers to help staff the library.    For more information and to follow their progress, go to www.gordonlibrary.org