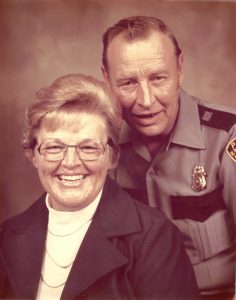 RANGER – Jacqueline Lenora "Jackie" Bush, 84 of Ranger, passed away Saturday June 11, 2022 in Ranger. Services will be held at 11:00 a.m. Tuesday at the Edwards Funeral Home Chapel in Ranger. Visitation will begin a 10:00 a.m. Tuesday until service time.
Jackie was born December 20, 1937 in Ranger, Tx. She married Alford Bush on June 10, 1961. He preceded her in death on February 7, 2014. She was also preceded in death by her mother, Una Beck; and grandparents, Oliver and Pearl Bowen.
She was an LVN for many years, then secretary and Chief Clerk for the Justice of the Peace office. She was a homemaker and a Baptist.
Survivors include 3 sons, Donald Lloyd Hooks of Stanton, Ronald Floyd Hooks of Ranger, and Ronnie Alvin Bush and wife Tiffany of Ranger; a daughter, Elaine Hale of Eastland; and many grandchildren, great-grandchildren and great-great-grandchildren.
In lieu of flowers the family has asked for donations to be made to the Ranger Ministerial Alliance or to the Food Bank.
Online condolences for the family may be left at: wwww.edwards-funeral-homes.com.