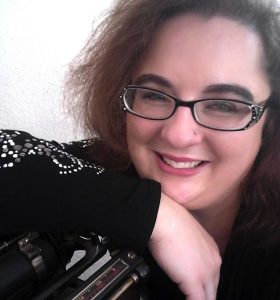 The Cisco Writers Club welcomes author Shann Tajiah on Thursday, April 7th, at 7:00 pm, at the Hilton Center, 309 Conrad Hilton Blvd. in Cisco, to talk about creating an author bio.
The author bio is the humble brag and elevator pitch combined. It is also the most uncomfortable bit of writing an author can face. But what if it didn't have to be as difficult as it seems? Join Shann as she shares tips and tricks for writing a bio that reflects your unique personality and shares the most important bits about your author journey. Participants will leave with a completed bio, and a voucher for a free headshot.
Shann Tajiah is an award-winning author and photographer. She is the author of Scraps of Love: Poetry from the Darkest Night, and the fantasy novella, The Shaloma. Her passion for writing and authors has led her to open the publishing imprint, Ithirial Rising Press, and she is currently studying to become a book and writing coach. When Shann isn't writing, you can find her chilling in her hammock, and caring for her furred and feathered menagerie. You can keep up with her at www.shanntajiah.com.